I love salmon and it cooks very quickly which makes it an ideal choice for the busy professional who desires a delicious freshly cooked meal without the wait or hassle after a long day's work. So bearing this goal for a quick meal mind I searched on Youtube for the perfect salmon recipe and I found this 10 Minute Lemon Butter Salmon recipe and it looked so delicious, I knew I had to make it right away. The very best part of all was I got to use my uncle's, who was a Fire Fighter for the Houston Fire Dept., cast iron skillet that he used for cooking delicious dinners for the other Firemen for 42 years, that was one well-seasoned skillet! The ingredients are basic and I already had them in the fridge so I was ready to majorly roll on this salmon!
Ingredients:
All-Purpose Seasoning
Avocado Oil  (to sautee salmon)
Compound Butter (see recipe below or you can use plain butter as well with a little garlic)
Juice Of 1 Whole Lemon
Compound Butter:
1 shallot
4 cloves garlic
1 cup parsley leaves (stems removed)
2 tsp fresh thyme
1 tsp kosher salt
8 oz. unsalted butter (softened)
4 tbsp extra virgin olive oil
zest and juice of half a lemon
Directions:
First, season your salmon steaks then heat up your avocado oil in a skillet and add your salmon flesh side down.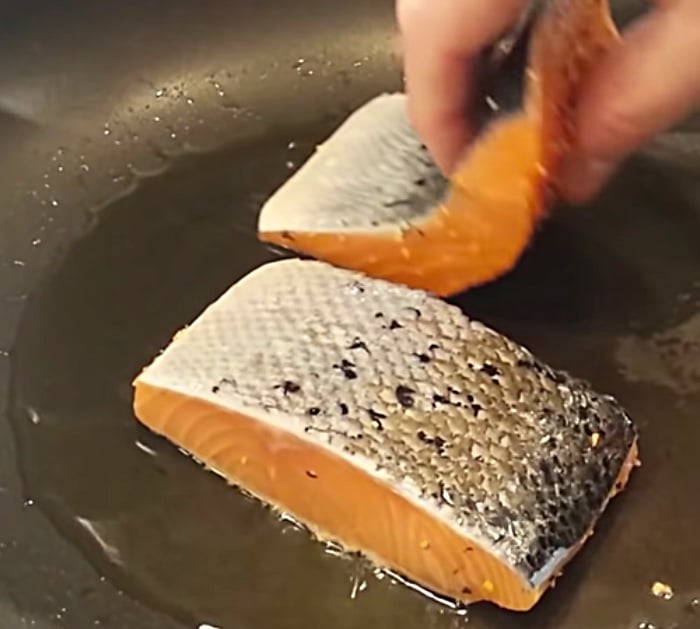 Then in another skillet pan squeeze the juice of one whole lemon and let bubble.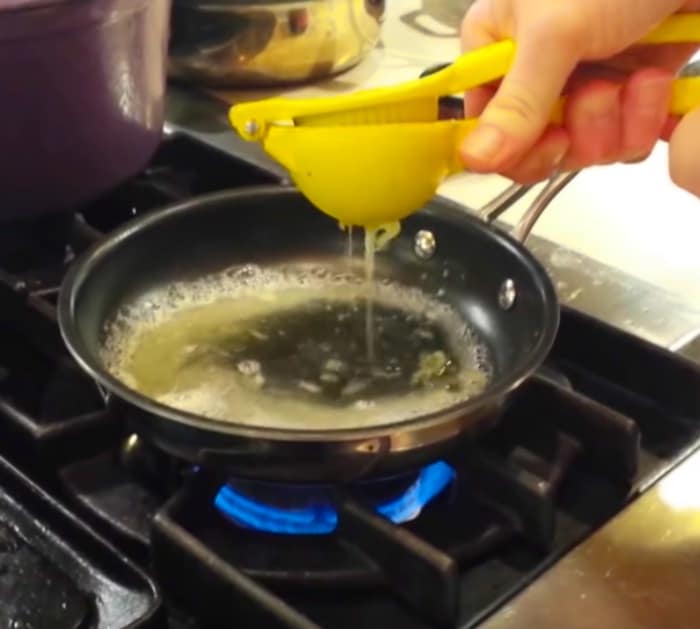 Then add compound butter or real butter and keep stirring until it becomes a velvety consistency.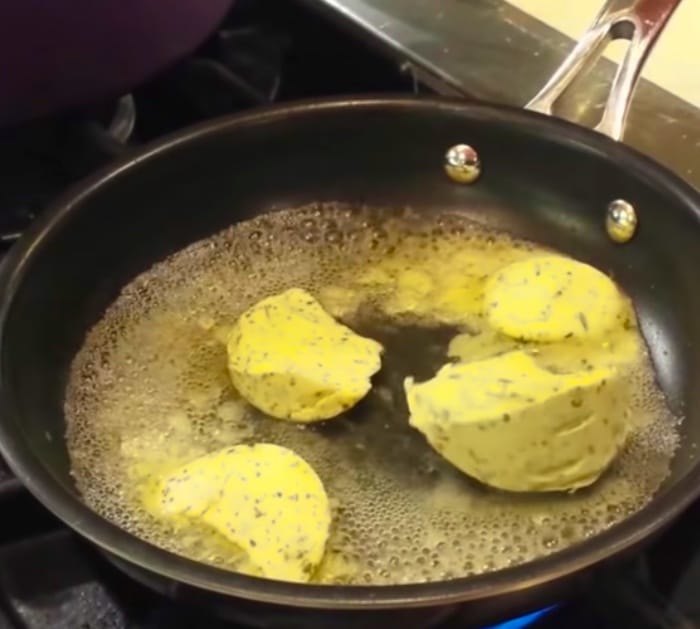 Then when your salmon is done, plate it up.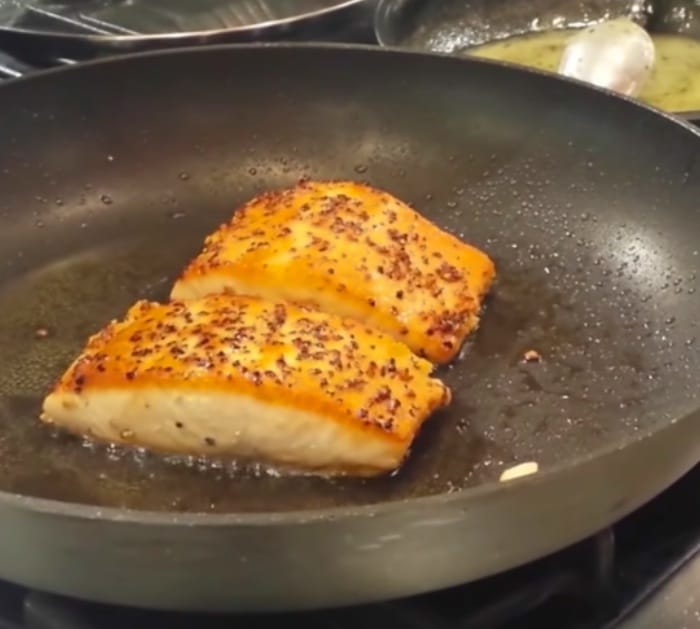 Then spoon your delicious buttery sauce all over your salmon steaks and serve.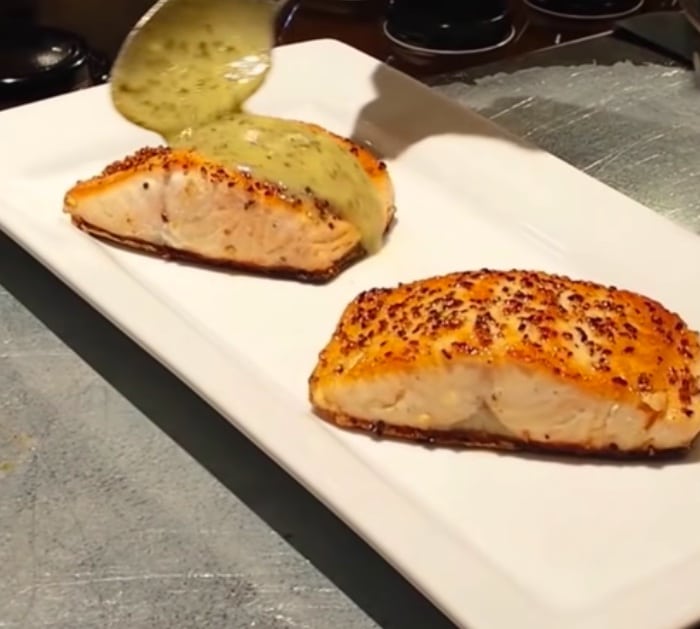 These salmon steaks are exquisite, I love this recipe!