If you love mushrooms as much as I do, you are going to love this Buttery Garlic Mushrooms recipe. This delicious mushroom recipe only takes a few minutes to prepare and tastes heavenly. The mushrooms taste delicious with steak, over mashed potatoes, or even on a hamburger. The ingredients are very basic and straightforward and can be found in any grocery store.
Ingredients:
Mushrooms
Unsalted Butter (use unsalted to control the amount of salt added)
Olive Oil (just a little oil added to the butter gets the mushrooms nice and crispy on the outer edges and prevents the butter from burning)
Garlic (fresh crushed)
Herbs (we love parsley and thyme, but you can use oregano, rosemary, or basil)
Salt and Pepper (to taste)
Optional
Optional:
Onion (green, white, yellow, or red. This is optional but the onion really enhances the flavor)
Dry White Wine (If you've never added wine to your garlic mushrooms, you won't regret trying it)
Directions:
First, melt your butter and olive oil and add your crushed garlic an sautee. If you are going to use onion now would be the time to add it.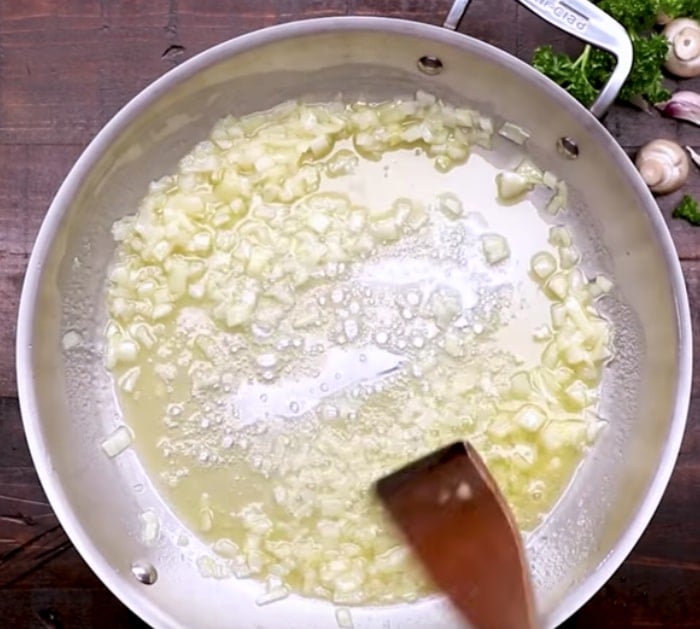 Then add your mushrooms and sautee gently tossing your mushrooms continually.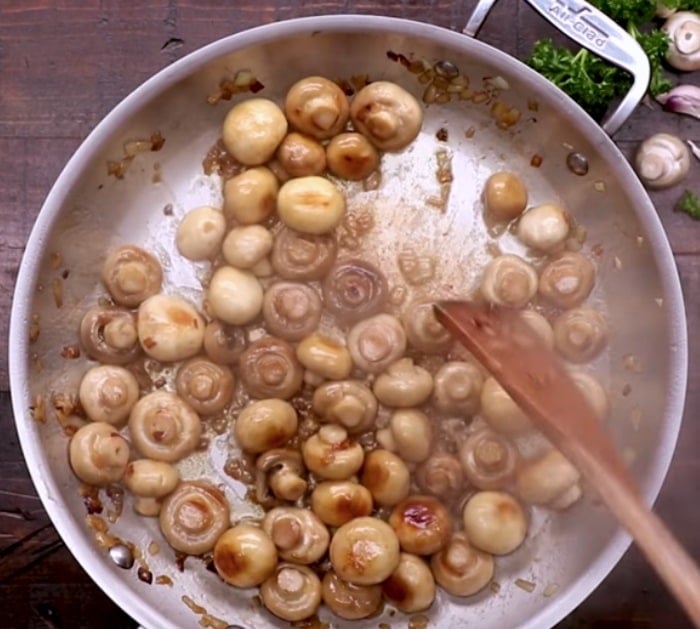 Then add your herbs and continue tossing, if you are going to add the dry white wine now is the time to do it.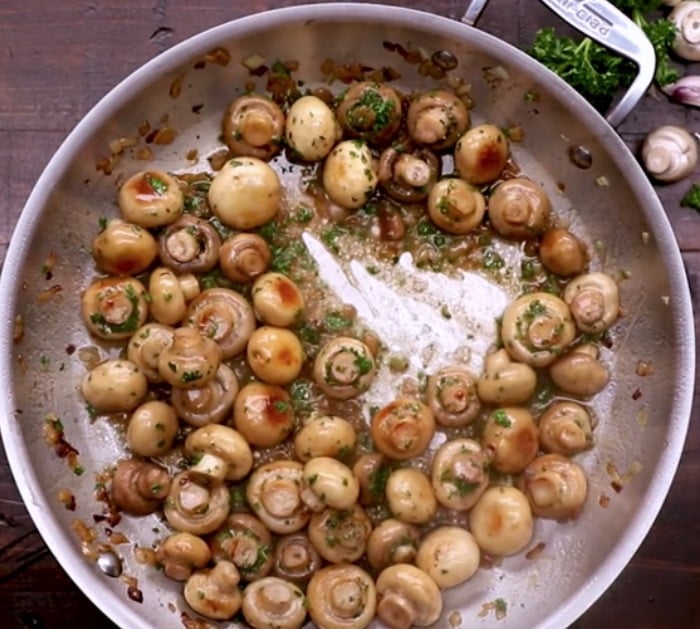 These mushrooms are so delicious, I highly recommend this recipe.