I love finding new ways to cook dinner rolls, so when I saw this recipe for Dinner Rolls stuffed with chicken and cheese, wow! I knew I had to try it. Bread is my favorite food on the face of the planet and homemade bread is the best of all the bread, but really not that easy to make, I've tried many times. The actual dough recipe here is simple and easy to follow. The ingredients are very basic, but remember, it's super important to have your milk lukewarm because if it's too cold the yeast will not activate and if it's too hot it will kill the yeast. You add your yeast to the lukewarm milk and cover, then let stand for 5 minutes. The yeast will be in little globs and be slightly foamy. Then add the dry ingredients to a mixing bowl then mix and need the dough, you will know when it's ready because the dough itself will start cleaning the sides of the bowl, take the dough out of the bowl and cut into 12 even sections then take the dough and roll into little balls. Line the crockpot with parchment paper and line the balls of dough at the bottom.
Ingredients:
The Rolls:
2 Cups All-Purpose Flour
1 tsp Instant Dry Yeast
1 Tbsp Sugar
1/2 Cup Warm Milk
1 Large Egg (whisked, save 1 Tbsp for glazing)
3 Tbsp Unsalted Butter
1 tsp Salt
The Filling:
2 Tbsp Oil
1 Onion
1 Carrot
1 Stalk Green Onion
1 Cup Shredded Cooked Chicken
1 tsp Plain Flour
1 Cup Milk
Seasoning (salt, pepper, chili flakes, parsley, turmeric, to taste)
1 Cup or more Shredded Cheese
Directions:
First, make your dough and cover and let stand in a warm place for 90 minutes.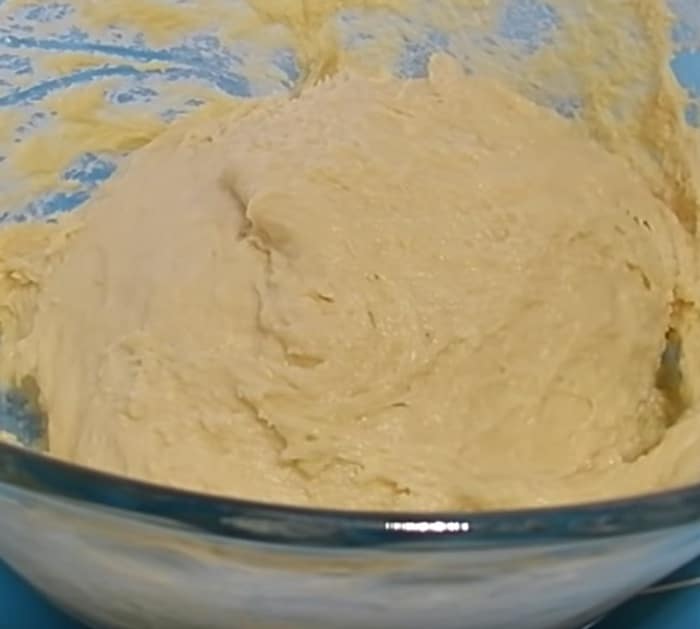 Make your chicken stuffing and roll out your dough (sectioned) then fill each roll with chicken and cheese and roll up.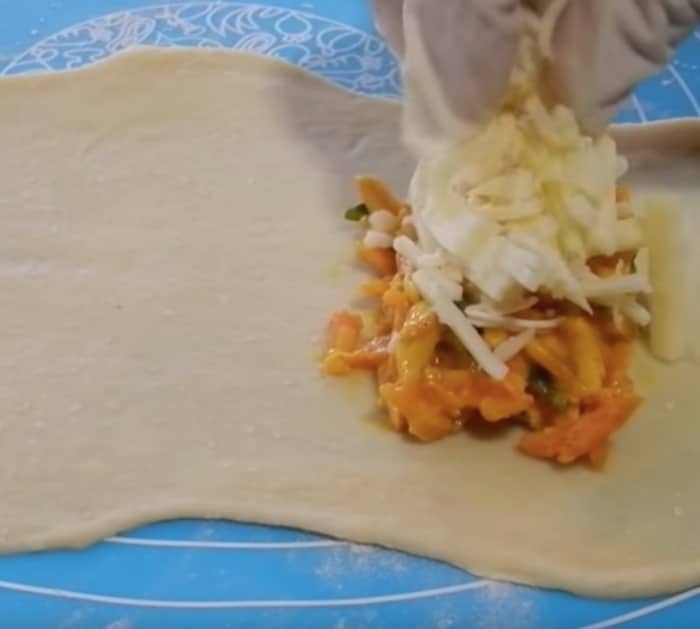 Then lay rolls in a greased baking pan and cover with egg wash then add sesame seeds or parsley (optional).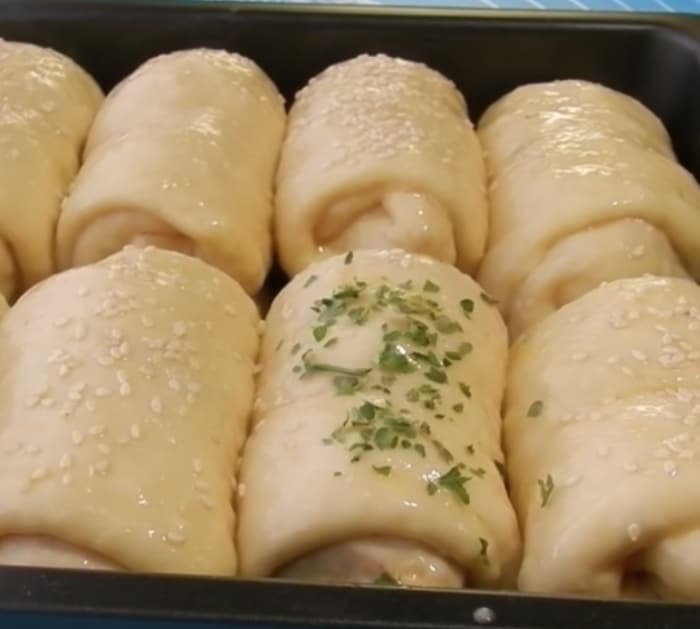 Then bake at 350 for 20 to 25 minutes then enjoy!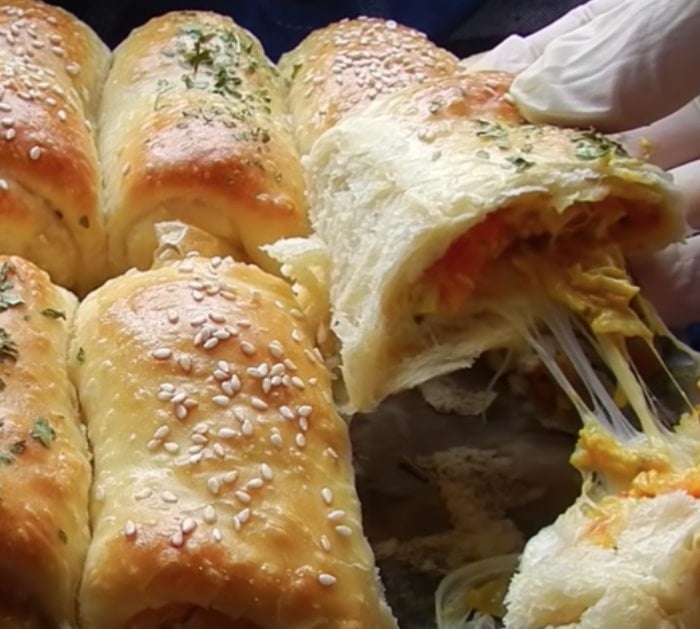 These rolls are so delicious!