I love quilting all year round, but especially love quilting at the beginning of Springtime. Nothing makes the Easter holiday season more bright and homey than DIY decorative accessories made from patchwork remnants fashioned into incredible Easter holiday seasonal flair. When I saw this lovely video tutorial by the great Quilting Afficiando Donna Jordan I knew I had to make it right away because I already had some spring-themed fabric jellyrolls and remnants  I bought on sale at JoAnn's Fabrics for next to nothing but didn't quite know what I was going to do with them. I went searching on Youtube for a great table runner quilting idea for my table, I found this beautiful table runner and could not wait to try it! I started by Then I just followed the simple instructions and made my basic Rail Fence-shaped pattern. All you need is a jelly roll or pre-cut strips to make squares, some batting, and a quilt backing fabric and you are ready to go, so let's get quilting! First I cut all my fabric pieces into 2 x 5″ strips, this makes it so easy, you will not need a pattern here at all. Then I just simply arranged the 2 x5″ rails into a cute desirable array of contrasting colors, but remember there is no right or wrong way to do this, the 2 x 5″ strips could even be all solid if you wanted that look, it all works.
Materials:
A Jelly Roll (or fabric strips cut 2 x 5″)
Scissors
Thread
A Sewing Machine
Batting
An Iron
A Backing Fabric
Directions:
First, cut your 2 x 5″ strips.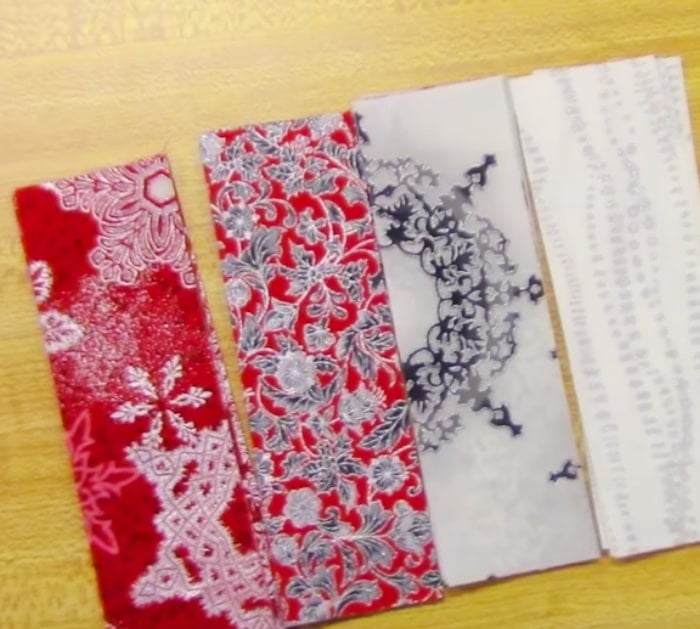 Then sew all right sides together.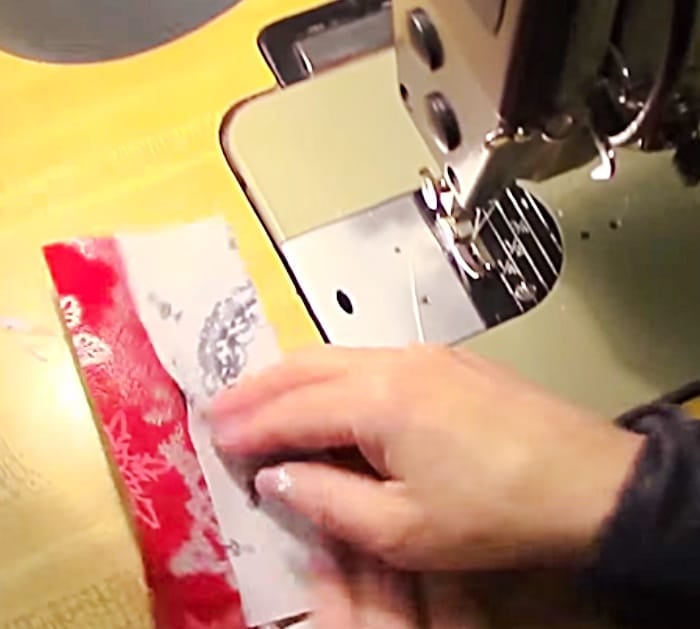 Then place blocks together in alternating directions.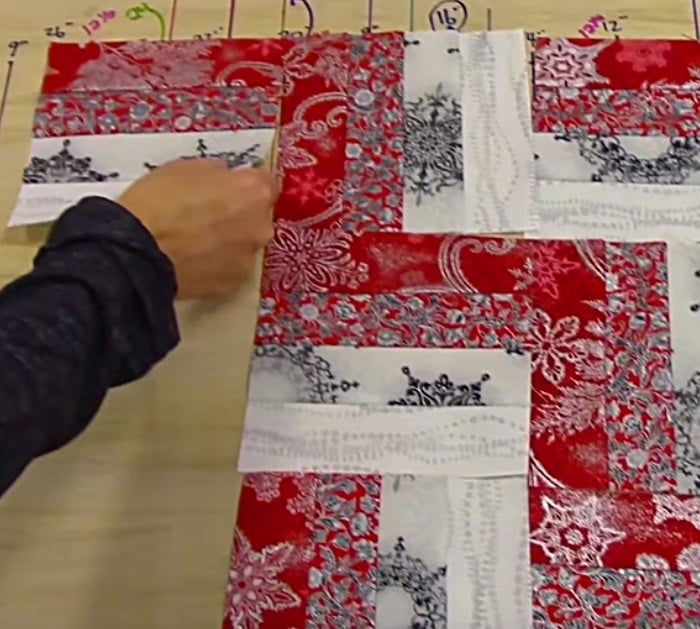 This tab;le runner looks amazing and was really simple to make as well.