Here is a fun project that is impressive to see, even if you don't need to make one for yourself just yet. Many silk flowers went into the making of this colorful and awesome DIY coffee table that transforms into a bar. It is so awesome the way this clever man on Youtube made the entire flower resin table top fastened to the plywood layered base on hinges with hydraulic supports that open the whole thing up to an illuminated bar area and when I watched to see how they made it,  I was mesmerized. Not sure how on earth this idea was born, but the creative effect is really nice with a spectacular floral burst in the center of the coffee table, certainly something I would love to have in my home.  The table is and epoxy resin table in the family of epoxy wooden tables you may have seen on Instagram or Pinterest but it has a real twist here there are so many colored flowers and lush green stems instead of your regular alcohol colored run of the mill dirty pour epoxy we have seen in many places.
The furniture maker started with lots of plywood and he began to cut circles in the sheets then stacked them together to make a table base.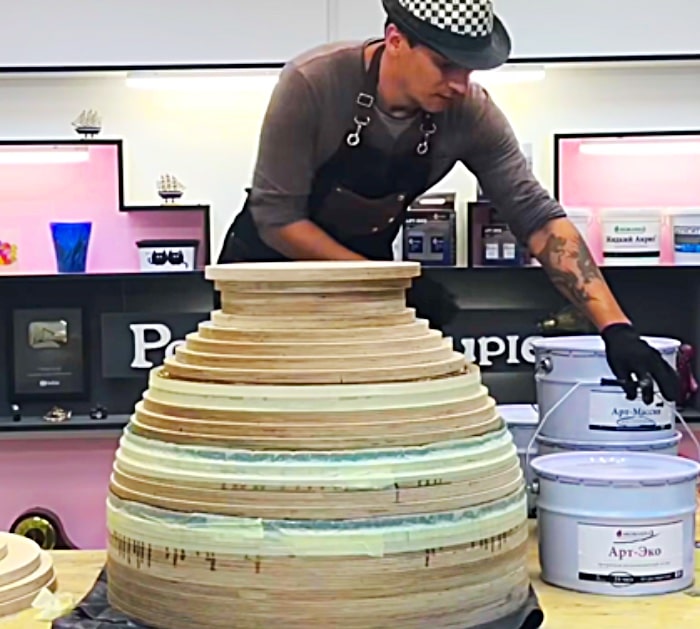 Then he puts the glued together plywood table base on a lathe and smooths and contours the whole thing.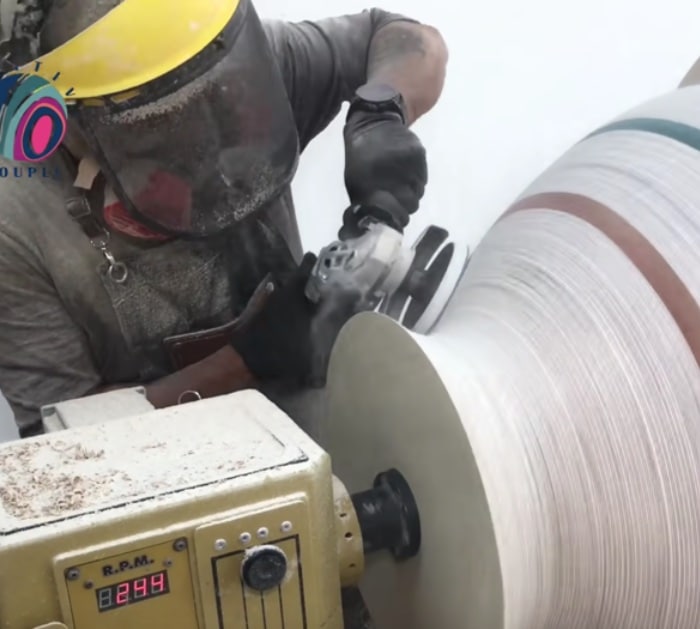 Then he pours the resin over these fantastic flowers and makes the tabletop.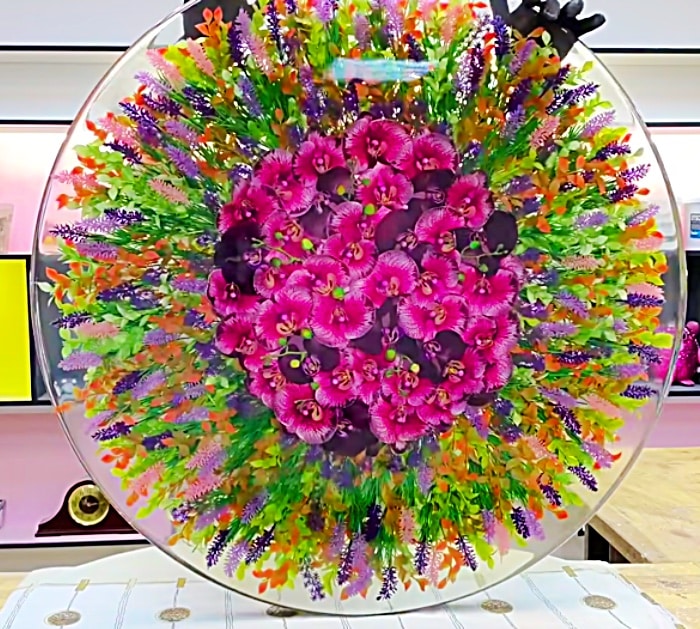 Then he installs the inner bar area, the hinges, and the hydraulics.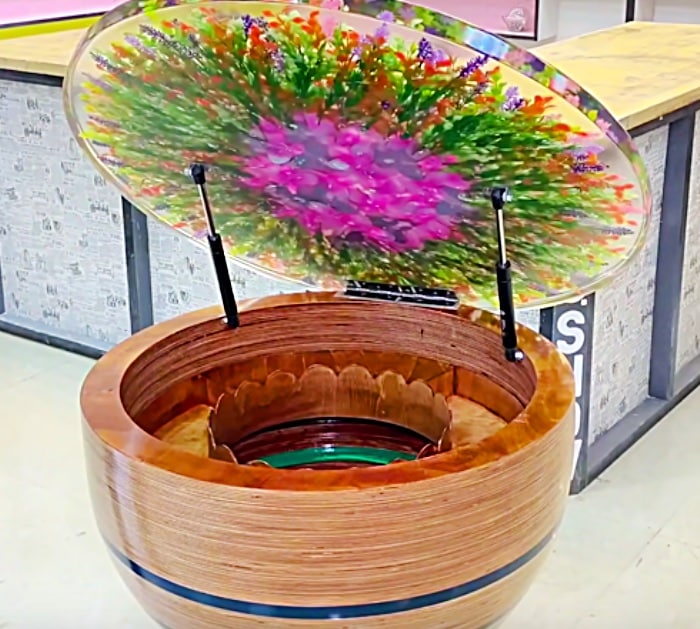 Just when you thought it couldn't get any better, it does! Yes, it lights up!!!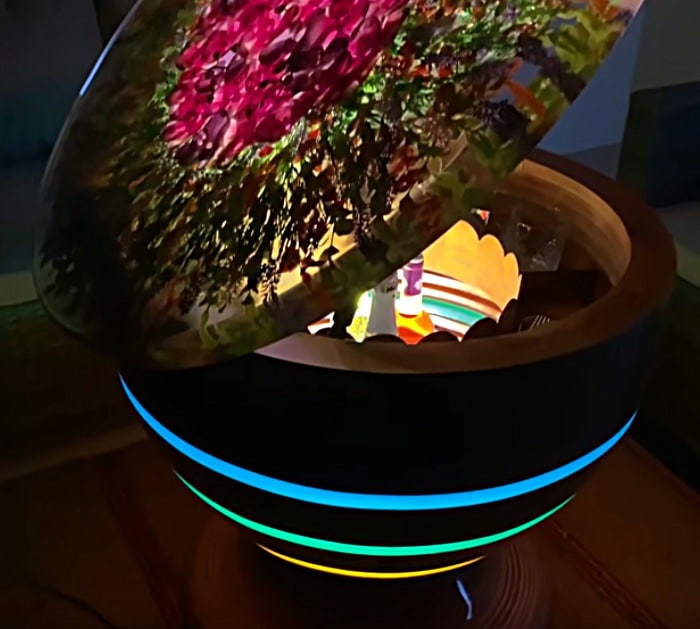 I love this project, it's pure genius.