It's almost Easter and Easter is my favorite time of year, I have loved Easter since I was a child and now I want Easter to special for my Grandchildren by decorating the house with bunnies and eggs, so when I saw this 3 tiered egg and bunny stand that I could make with a few items from Dollar Tree, I knew I was onto a winner, so I went to Dollar Tree and gathered my materials together, I only needed the candlesticks, the pizza pan, the pie pan, and the cheap cake pan because I did have all these items but I did not want to use my own. and made on of these lovely three-tiered Easter display shelves as fast as I could and I planned for the grandchildren to come over and help decorate it by organizing an egg dying and Easter decorating party.
Materials:
A Pizza Pan (from Dollar Tree)
A Cake Pan (from Dollar Tree)
A Pie Pan (from Dollar Tree)
A Spool of Jute Crafting Rope (from Dollar Tree)
3 Candle Stick Holders (from Dollar Tree)
A Hot Glue Gun (or E 600, Gorilla Glue, or your favorite all-purpose adhesive)
Waverly Chalk Paint (or Annie Sloan, any brand will do)
A small paintbrush (I used the foam kind from Michael's Craft Store or Hobby Lobby)
Directions:
First, glue your candlesticks onto your Dollar Tree pans and paint all of them with your white chalk paint.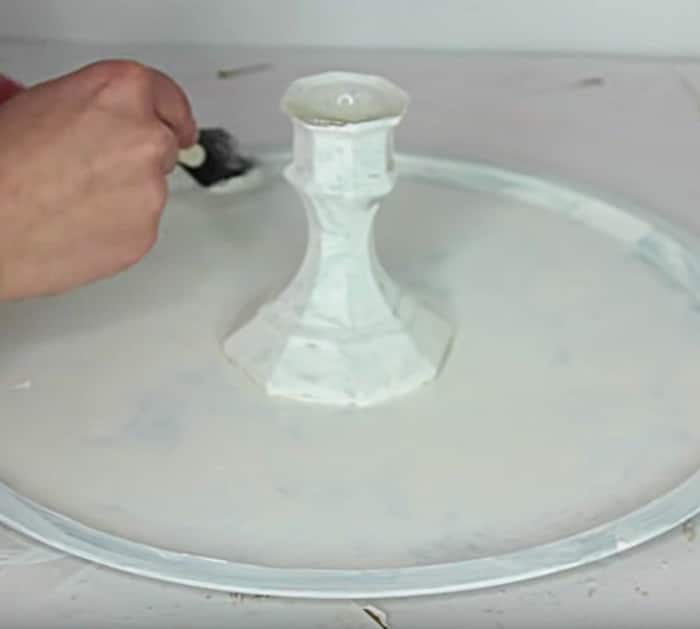 Then attach your rope using your hot glue gun.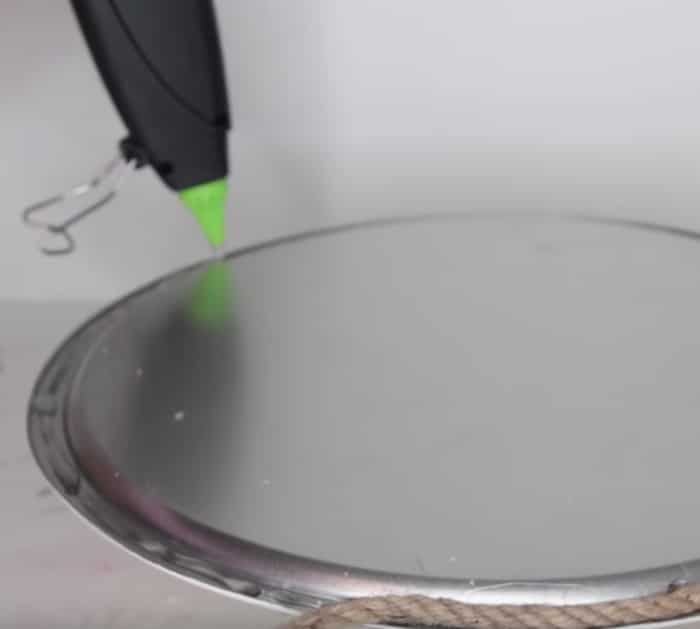 Then attach the whole thing together with hot glue or your favorite adhesive.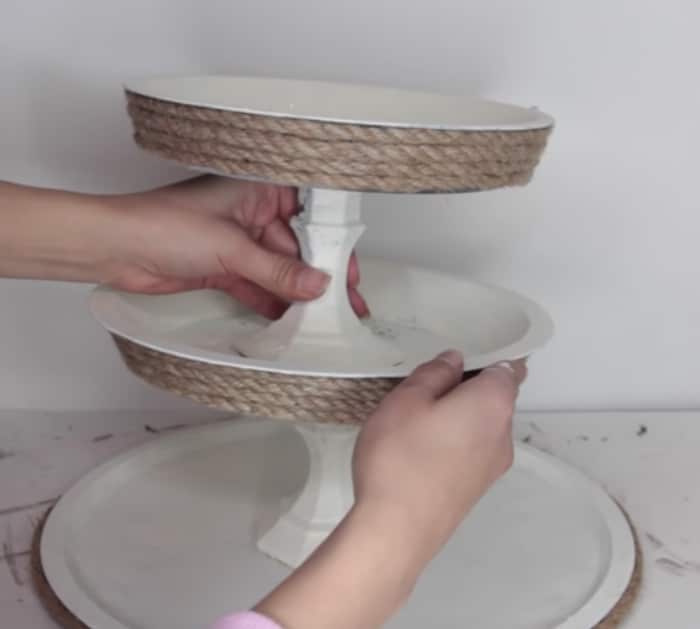 The grandchildren loved the 3 tiered shelf idea and decorated it in the most cheerful way, it's so cute!