I love mesh ruffles, I have them on my bed, on my pillows, and on my curtains, so why not have them on a wreath this Easter? I don't usually think ruffles at Easter but when I saw this simple No-Sew Mesh Easter Wreath on Youtube I knew it was going look fabulous with my femmy ruffle decor and still be very rustic and completely in the mood of Easter. To get started I went to JoAnn's Fabric Store and used my 40% off coupon for my wreath form, and a roll of mesh ribbon and some glittery egg decorations. The only other materials I needed were things I already had, like my trusty hot glue gun a fabric marker, scissors, floral wire, and some string.
Materials:
2 Spools Of Mesh (from Dollar Tree)
One Wreath Form (Dollar Tree)
Hot Glue Gun
Scissors
Pipe Cleaners (Tinsel Kind)
Easter Themed Ribbon
Easter Egg Decorations
Directions:
Then cut small sections of ribbon and make individual bows attaching them in the middle with your red tinsel pipe cleaners.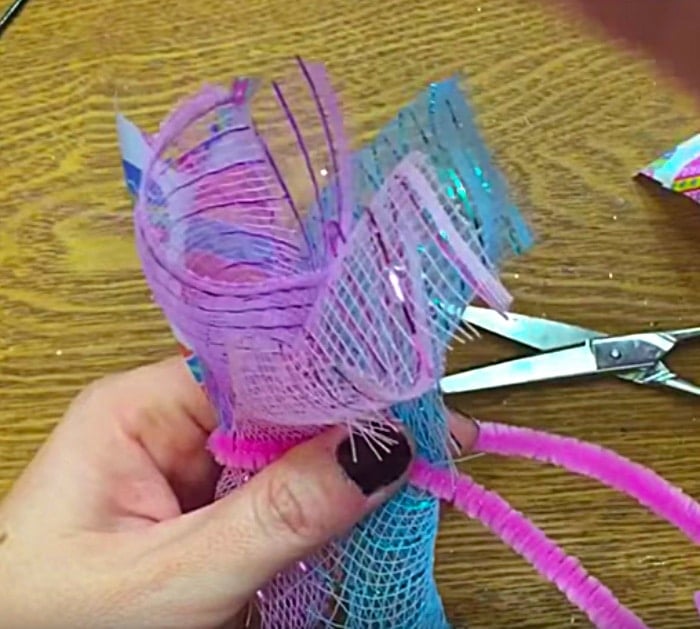 Then attach the bows to your wreath form by using the backs of the pipe cleaners.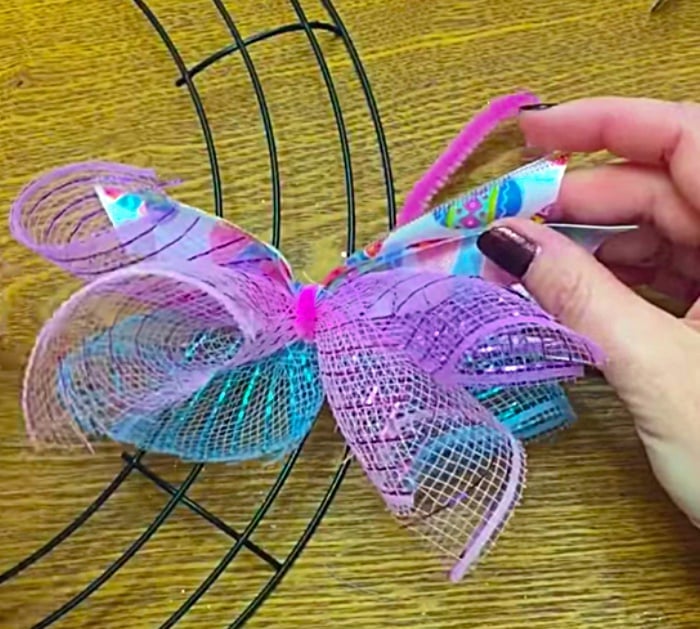 Then you just continue along until you fill the entire wreath form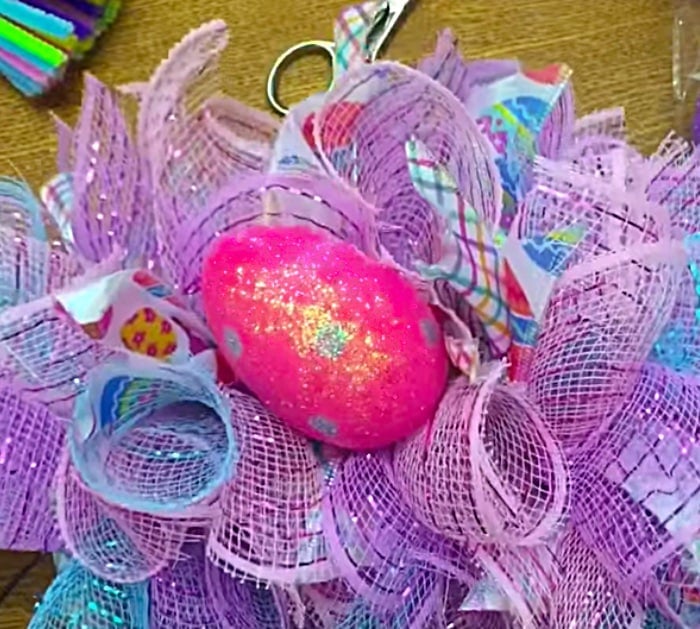 Then you just continue to decorate your wreath as it grows, adding your other Easter decor. This wreath is really something special, it's so feminine and fluffy, I just love it. When someone comes to the front door they cannot stop smiling when they see this amazing wreath, everyone wants them.