It's Easter time again and Easter is my favorite time of year because it marks the beginning of spring in my eyes and in my fondest memories. I love the bunnies and the eggs and I always look forward to having them in every area in my home. This is a vintage DIY I have seen for years and I always wanted to make one. I'm so glad I found this brilliant DIY on Youtube so I could finally make my towel bunny dream come true! I had found some 30 x 30 washcloths on sale at Marshall's for a dollar apiece, so I had the washcloth for its body and I was ready to go. I first laid the washcloth out and started following the directions to fold the body together. This is a fantastic project so be sure and watch the video which describes in-depth how to make this project, below is a summarized version to give you a taste of what this project is like.
Materials:
A 30 x 30 inch washcloth
Thread
Scissors
Glue (Hot Glue Gun or any glue will work)
Small Beads (for eyes)
Directions:
First, lay out your washcloth and fold it in half making a point.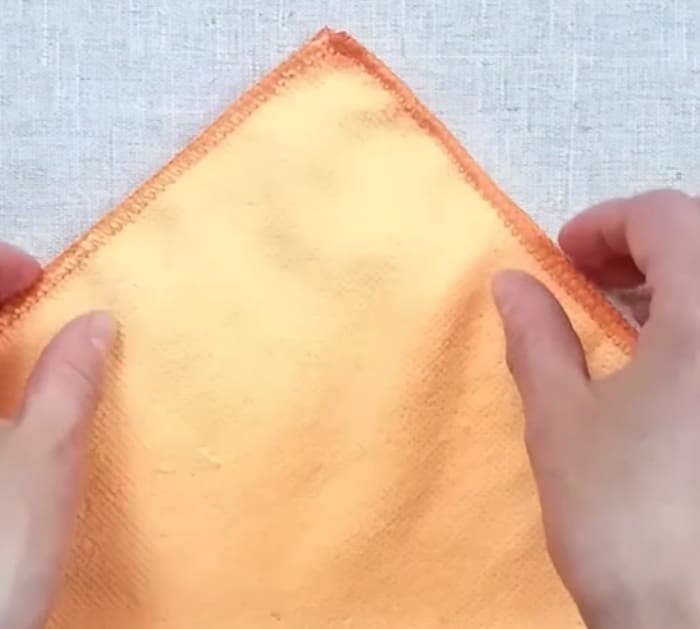 Then use a piece of string to tie off two of those points making cute little ears for your bunny.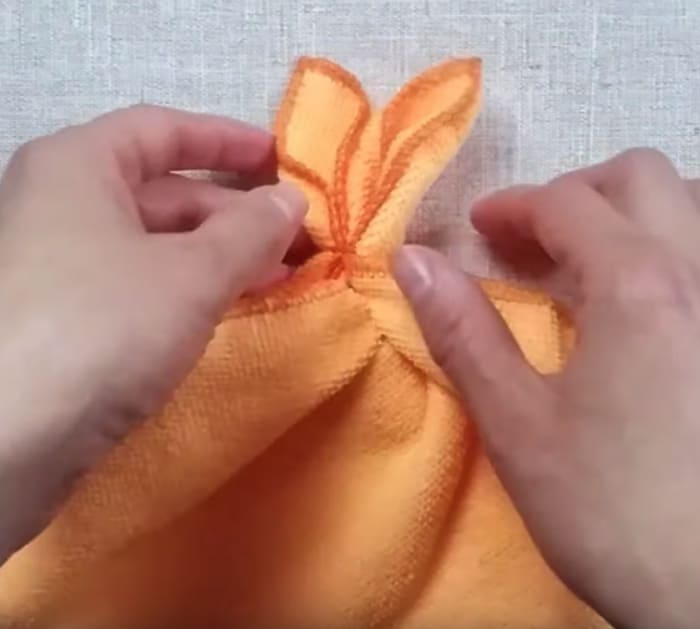 Then follow the instructions in the video to make the bunny's body and tail using the same string tie method. Then glue the little beads on for his eyes.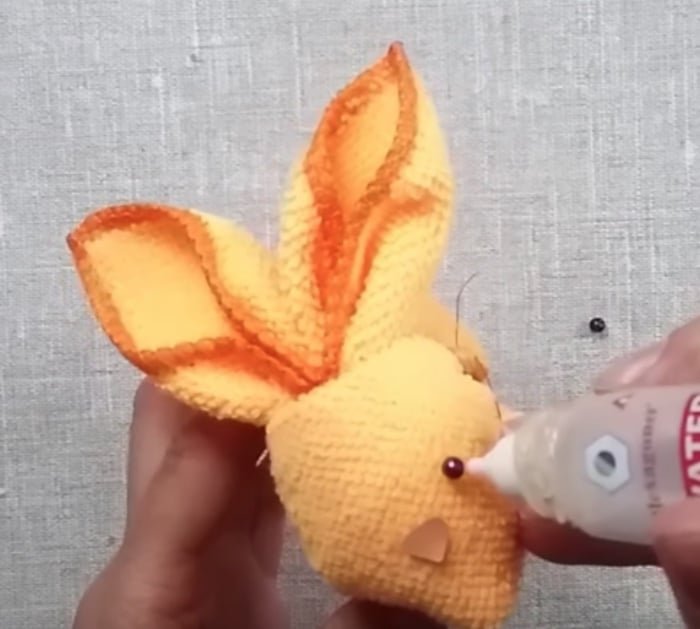 These are so cute in my guest bathroom.