I needed a small shelving unit to organize and display my nick nacks and I was just about to buy one when I saw this excellent tutorial for a DIY Marble and Gold Organizer small shelving unit out of all Dollar Tree materials on Youtube. I knew that I had to try my hand at making the curio cabinet asap! I started by gathering my materials together and that was so much fun in itself because I love shopping at Dollar Tree! All the materials were really easy to find and some I had already because I am a frequent Dollar Tree Flyer. I get so many of my crafting materials from there and that's why I love it when YouTubers like @BargainBethany do these Dollar Tree specific videos because I can just make a simple crafting list and go to my favorite discount store and just do all my shopping there, I'm all about the one stop shop these days. The materials for this project are really basic and affordable and Bethany makes this project look effortless and the outcome is so professional looking.
Materials:
9 Mini Crates
Zip Ties
Rust-Oleum Metallic Gold Paint
Marble Tile (Home Depot)
Duck Marble Contact Paper ($5.00 at Menard's)
5 x 7 Gold Picture Frames
Directions:
This project is so easy, literally, all you do is secure your crates together with your zip ties, and then spray paint it gold. That is the base piece of your shelving unit done, bam just like that, so easy.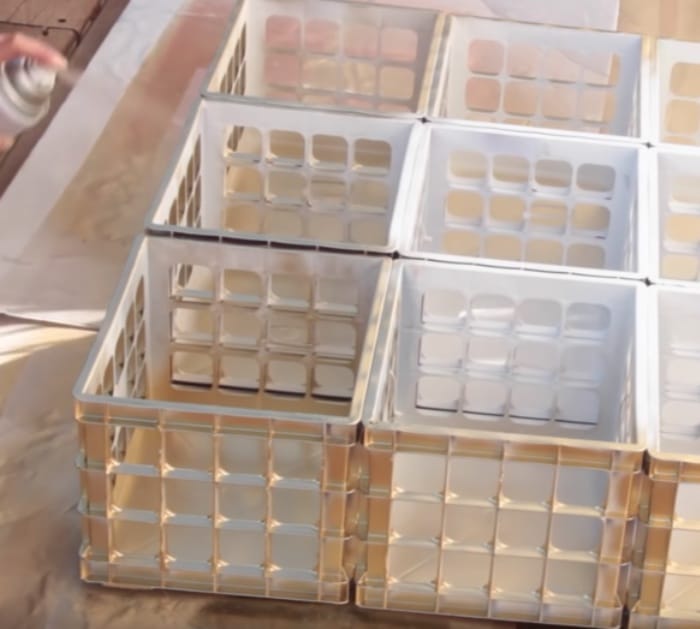 Then you just cut then set your faux marble tiles (linoleum/ vinyl) into the shelving unit.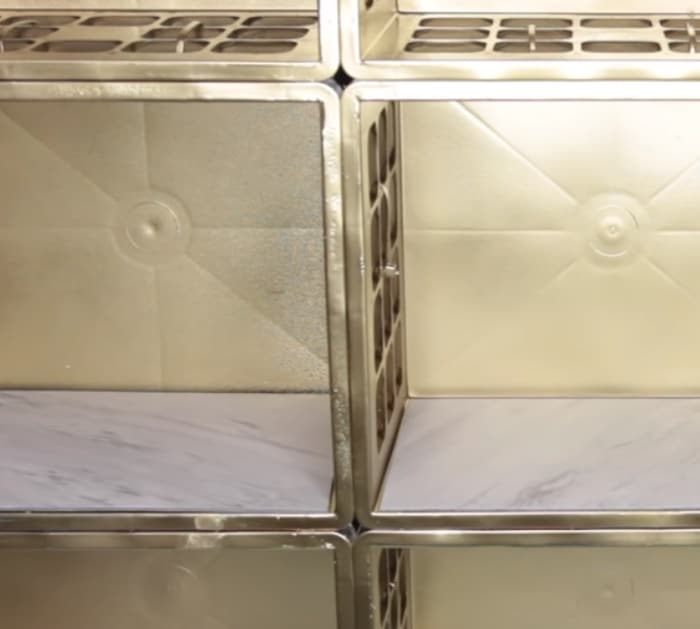 This is a fantastic tutorial, I really love it!