I have my Kitchen Aid Mixer on a little portable cart the I move around the room to have it readily available whenever I need it and I like to keep all the supply accessories in the bowl rather than in an outside drawer somewhere in an already stuffed kitchen. The problem is that the inside of the bowl can get dusty and I was having to stop everything I was doing to deal with this issue by dragging them all over to the sink for a wash and dry before I even started the project. So the brilliant Youtuber @Zazu'sStitchArt found the most amazing way to deal with this troublesome issue, by making a beautiful festive fabric bowl cover held on by elastic that is going to keep your mixing bowl dust free and you can still enjoy the look of your gorgeous Kitchen Aid mixer on your countertop. The directions in Zazu's video is very easy to follow and requires only the most basic materials.
Materials:
Fabric
A Bowl to outline a pattern
Elastic
Scissors
Grain Feed Bag
A Sewing Machine
Thread
A Fabric Marker (or Tailor's Chalk, or a Pencil)
Directions:
After you have measured your circle of fabric and inner circle of the grain feed bag material, sew them together and sew an outside pocket seam that will house the elastic. You can also do a decorative quilted stitch as seen here.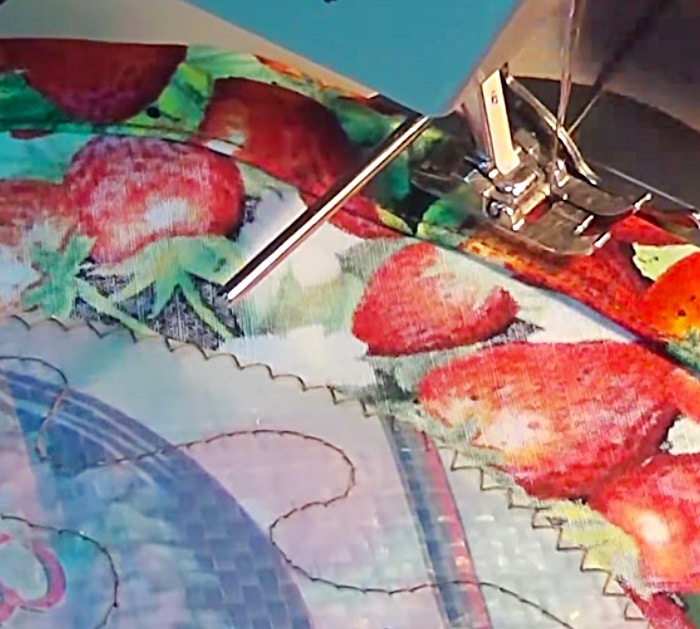 Then feed your elastic into the outside seam pocket you made then close up the gap where you threaded the elastic into.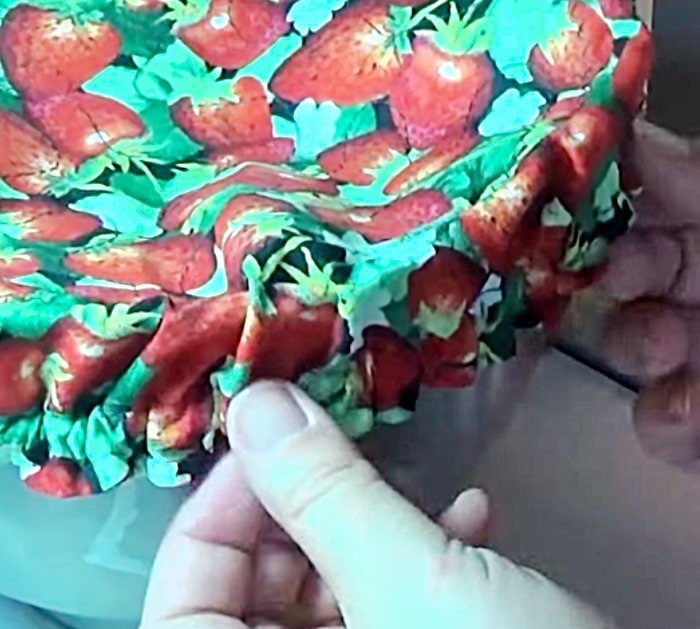 This mixing bowl cover is exactly what I needed!