These hypertufa planters are one of the easiest things to make and they are so eco-friendly and historically important. Hypertufa is basically faux tufa and real tufa is a variety of limestone material found in many other parts of Europe, it was used as an outdoor garden material because plants do very well in this natural type of material. It has a lovely natural look and the Youtuber who made this video demonstrates that it is really light as well, though it does have a little concrete in it, it is very light because of the perlite and peat moss it contains, so it's super easy to take out of the molds. I really wanted to use this ancient material in my Springtime garden and I found this amazing video on Youtube explaining just how to make a man-made version of tufa, called hypertufa. The method of making hypertufa is really a lot like making stucco and not difficult at all and the elegant look really makes hypertufa a very worthwhile material to create with.
Materials:
A Bag Of Perlite
A Bag Of Peat Moss
Portland Cement
Reinforcing Fibers
Water
Directions:
Mix all ingredients in a big bucket.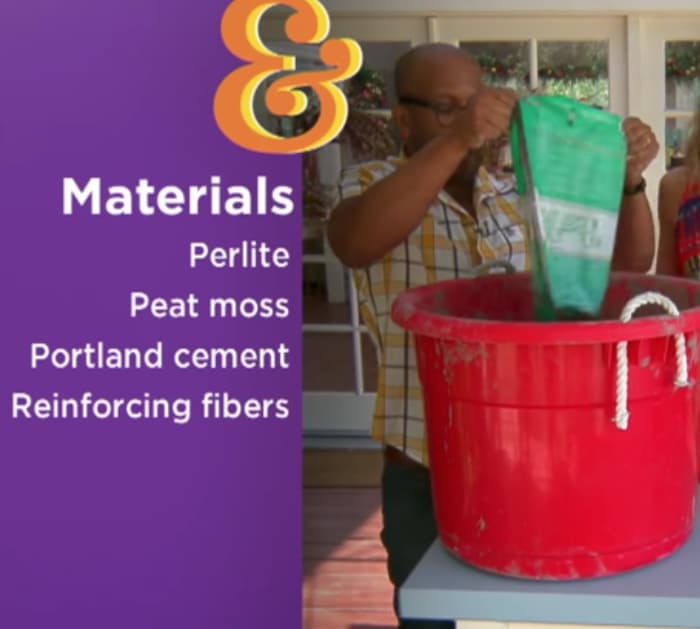 Then scoop mixture onto a mold of some kind, this is just one example of filling a 5-gallon bucket 1/4 the way full and set a small paint can in and let dry for 24 hours.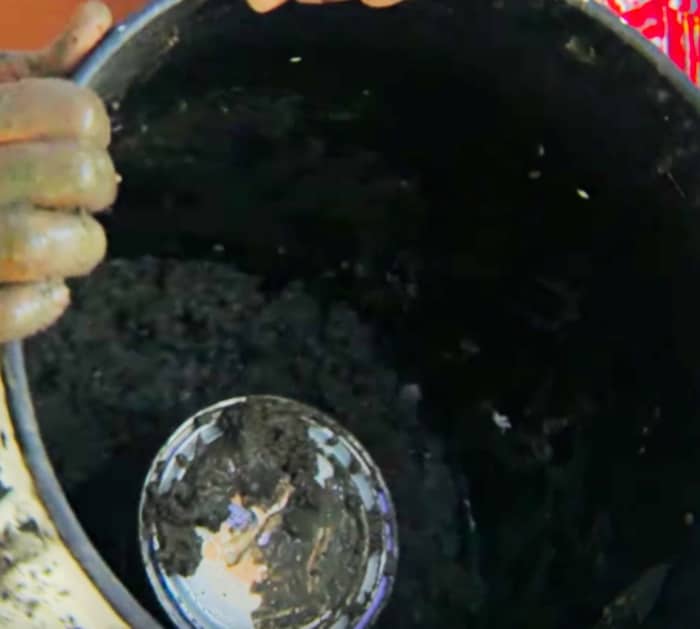 You planter using that style of molding method will look like this.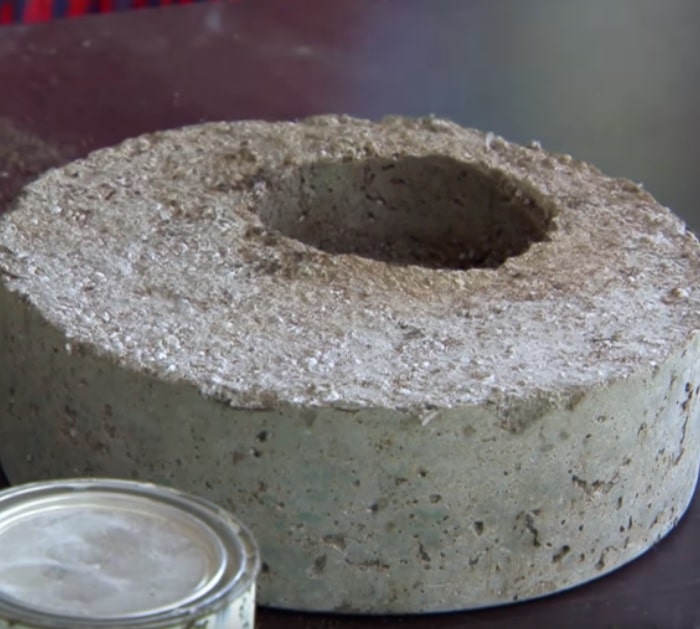 These are so awesome they really make you feel like you are in ancient Rome.