I am a first-time grandparent and I cannot describe the sheer joy of seeing your baby actually bring another baby into the world.  Although, there are many things that young parents want and need fr their new baby nothing can replace the comfort of a hand made baby blanket made by the loving hands of grandma. So I went searching on Youtube to find a baby blanket tutorial that was perfect for my beginner skill level because I wanted to be able to make something fairly quickly and not take a drastic amount of time that would just get lost in the learning curve. I also wanted the gratification of knowing I did something special for my new grandson, that only I could do. I wanted to make a precious keepsake memory that would be a bond between grandma and grandson that would last for years to come. The blanket tutorial was really simple and reminded me of the blankets my mom made for my daughter when she was born, which we still have and they still hold the fondest memories for us. All you need to make this self-binding baby blanket are a few simple materials and there is a downloadable free pattern @ShannonFabrics where you can also just view the pattern as well. Here some highlights you will see in the video.
Materials:
1 1/2 yards of plush fabric (such as Minky)
1 1/2 yards top fabric (such as flannel)
A sewing machine
Thread
Scissors
Directions:
First, Shannon cuts her blanket squares then trims the edges at a 45-degree angle.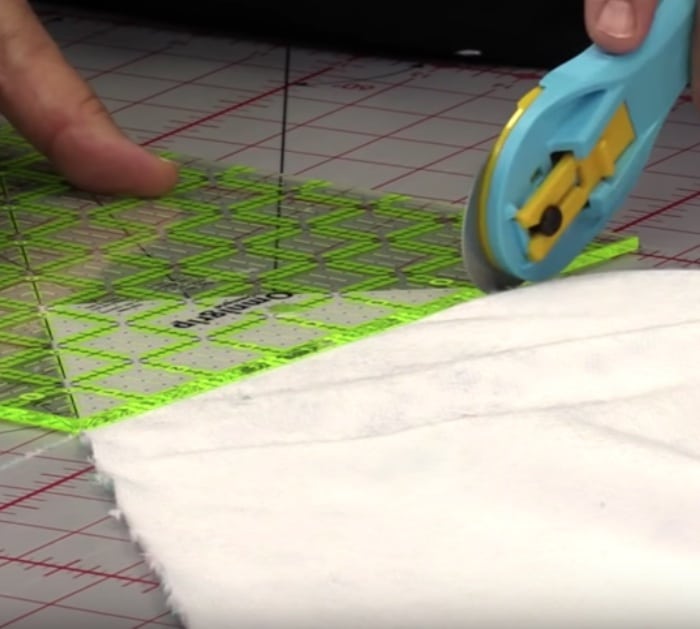 Then Shannon makes an envelope and tucks the Minky fabric in then sews with a top stitch.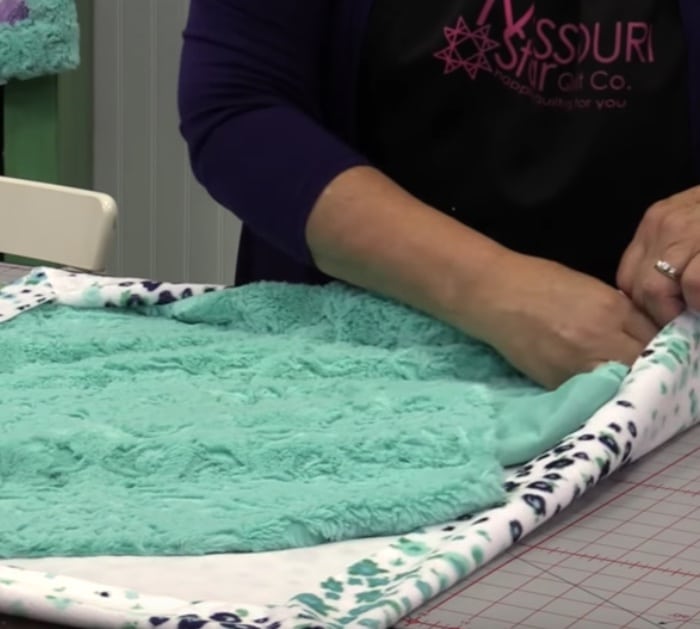 The Minky fabric is very forgiving and makes this project a breeze.