Of all the videos on growing your own food from scraps videos that I have watched on Youtube, this video by Tikki O is the most outstanding. In this video, Tikki uses an old school, tried and true problem/ solution scientific method to answer her own question of, can you grow new lettuce from the end of a store-bought romaine stalk? The answer is yes, and how she went about finding this out on her journey of growing lettuce was an absolute inspirational delight. Tikki cuts the ends off the romaine lettuce she bought at the grocery store and basically grows leaves tender enough to eat in just two weeks. You can let the plant grow and grow and in the end, it will become a very tall, self replenishing hydroponic ecosystem with a never ending supply.
Materials:
A recycled jar with a basket well (basically a hydroponic mechanism)
Lettuce
Water
Sunlight
Directions:
In this fabulous video, you will learn to take the old end bit of your lettuce from the supermarket and grow an infinite supply of new tender lettuce leaves.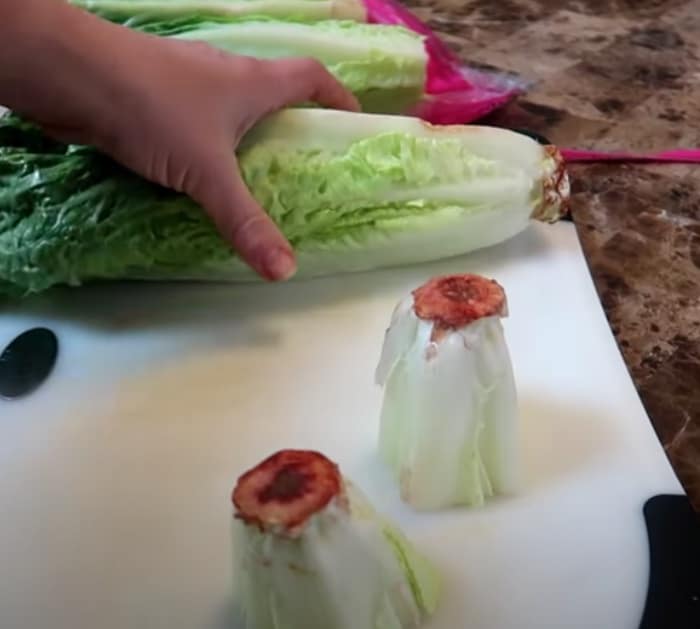 Tikki uses old, recycled coffee jars to house her hydroponic lettuce and makes a clever basket to hold her lettuce stump with a plastic cup that she drilled holes in. All this hydroponic setup needs is a warm sunny place to grow, a window sill works very well here.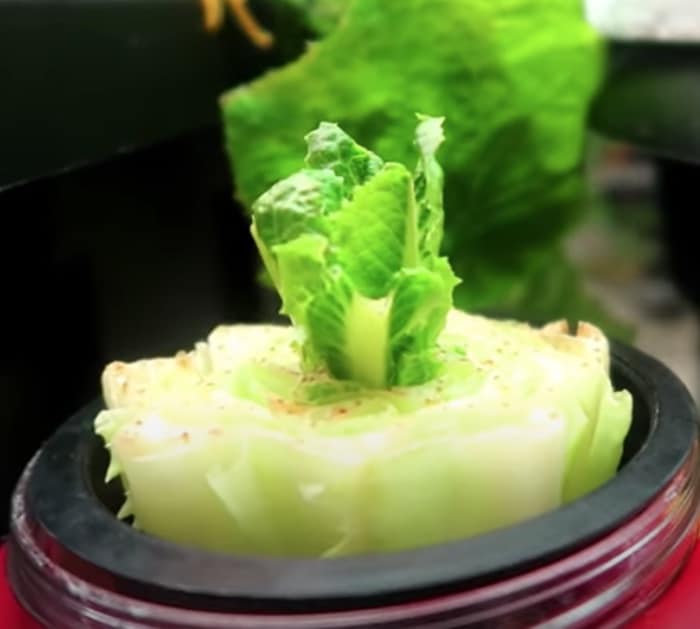 I'm so glad I found this hydroponic lettuce idea, I can't wait to start my own recycled lettuce garden.