I have way too much canned and frozen corn in my supply stockpile so I went searching Youtube for a good corn recipe that could function as a main dish and I found this excellent recipe by Food Wishes for a corn pudding, which is savory, I would say it's more of a corn casserole than a corn pudding. This corn pudding casserole is great for a side dish as well as a main course and tastes great to even the fussiest eater. The recipe is very easy to make and requires only basic ingredients, it does call for heavy cream but you could easily use milk instead. Also, the recipe calls for frozen corn, you can use canned, just make sure and drain the water off the canned corn before you puree it in the blender.
Ingredients To Make 12 Portions:
2 pounds frozen yellow corn (try to get premium quality corn)
3 tablespoons maple syrup
6 large eggs
1/2 cup milk
3 teaspoons kosher (or 1 1/2 teaspoon fine salt)
1/4 teaspoon cayenne
1/4 cup all-purpose flour
1 teaspoon baking powder
1/2 cup melted butter (divided- 2/3 for the batter and 1/3 for baking dish)
1 1/2 cups heavy cream
Directions:
In this video, you will learn how to puree the corn in a blender adding maple syrup, 6 eggs, milk, salt, cayenne, flour, and baking powder.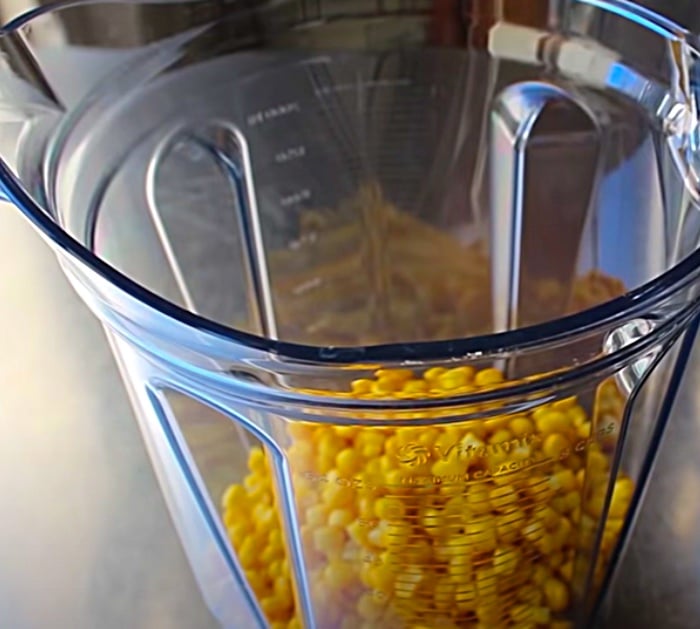 Then you will add the butter, and heavy cream and place in a greased casserole dish and cooked at 350 degrees F for 60 to 75 minutes.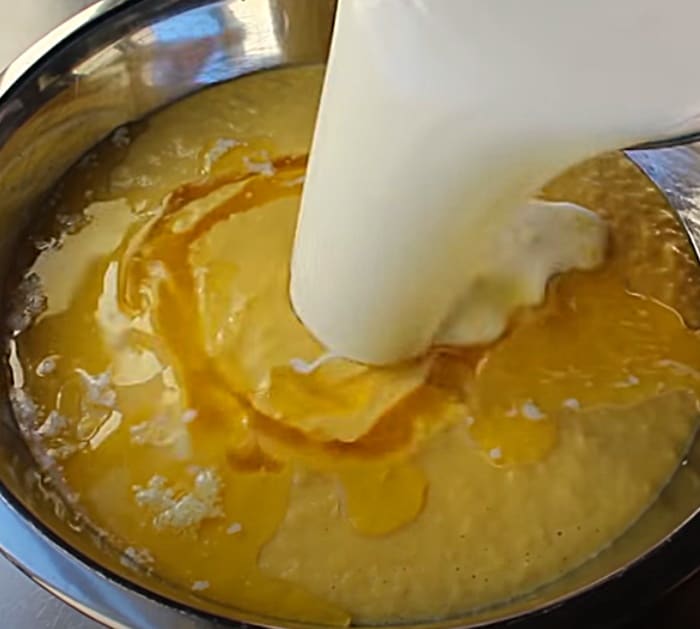 This corn pudding casserole is so delicious and it really helped turn my stockpile of corn into something useful.