This mini concrete house making process by MC Kook on Youtube is so stunning, it can only be described as pure entertainment. MC builds an actual house in the way an architect does models and it is absolutely fascinating. He installs rebar before he pours his concrete and uses little bricks with mortar and even installs real hardwood floors and a pool. As I watched the video I began to think of manifesting, that is you could build your dream house down to every detail, keeping notes of the ideas that were flowing forth while you were constructing your masterpiece and those ideas could all be applied to the real thing, that is, a real house. By building the little house you are making the first part of a real project and that is why architects do this same kind of model construction, it gives you an outlet to flesh out your drams and correct pitfalls before they happen in real life. The model also gives you a sense of what it is like to be in the house, even though it is miniature, it is an exercise for the imagination. like taking your imagination to the gym. There are so many ideas that will come to the maker of one of these mini home projects that they never would have thought of had they not built one of these mini-homes.
Instructions:
In the video, you will learn wall construction using real mortar with mini bricks.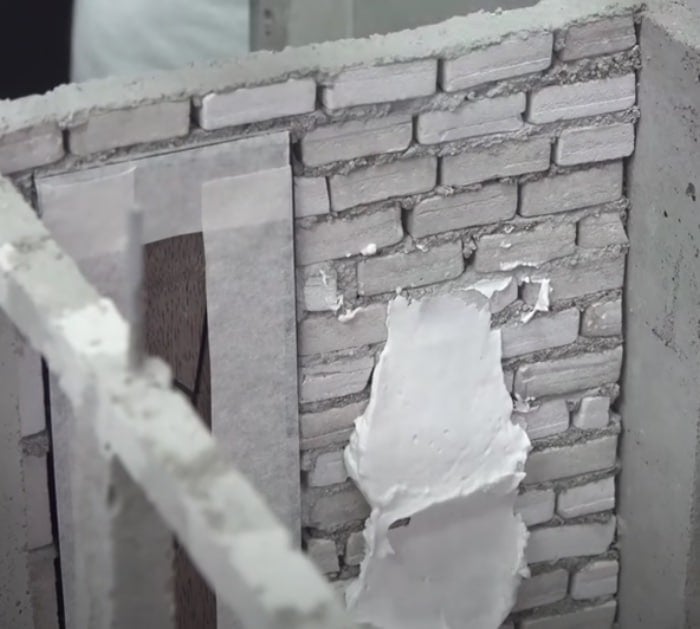 The crowning glory of the video ends with the making of this wonderful pool.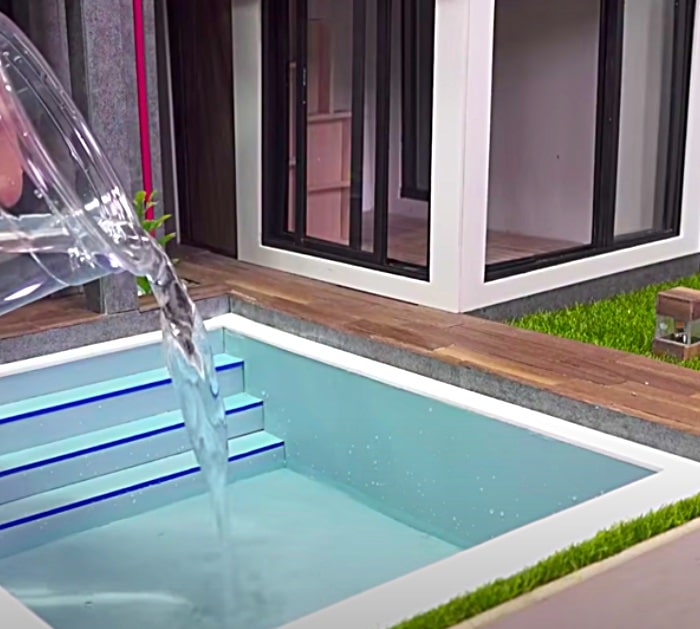 This video is so inspiring from start to finish.