If you love tie as much as I do then I know you are going to go wild over this tie-dye water drop technique. It's so easy and not that much different from regular tie-dye, except for the fact that you actually apply the dye using a squeeze bottle instead of using big messy vats of dye that can stain everything around. This tie-dye method makes a very beautiful pattern and is shown here in a tone on tone blue, but the sky is the limit as to how many colors you want to use. As with all DIY, there is no right or wrong way to do things, this is your creation and it can be however you want it to be. You could even use tea which would make beautiful tan and ivory tones, really whatever you want is fine and will work perfectly.
Materials:
A t-shirt (damp, best to wash and spin in the washing machine)
2 or more squeeze bottles (like the old fashioned restaurant ketchup kind)
Rubber bands (or string)
Dye (in the colors of your choosing)
Water (for rinsing)
Directions:
In the video, you will receive step by step instructions on how to prep your t-shirt by washing and just partially drying it on the spin cycle of your washing machine then marking it in the center and bunching it methodically and banding each bunch. Then instead of placing the garment in a vat of dye, you squeeze it onto the fabric bulges.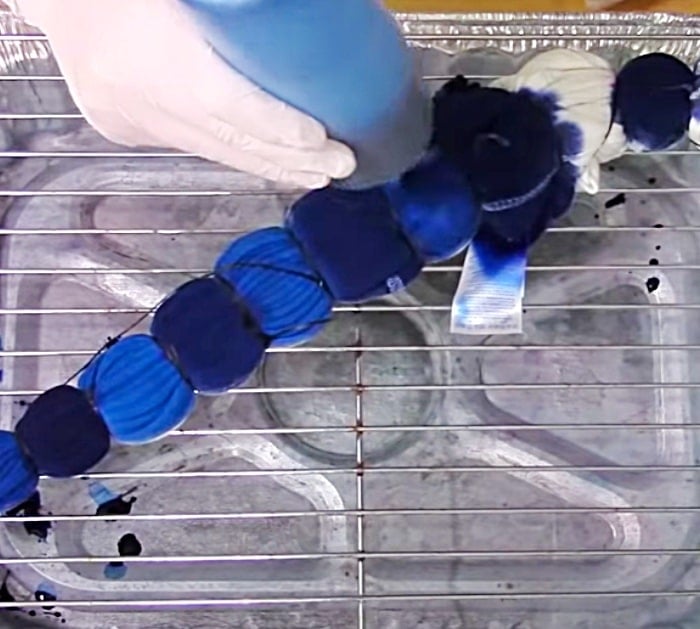 Then you let the t-shirt sit let sit 24 hours the rinse in the sink, unbinding as you rinse.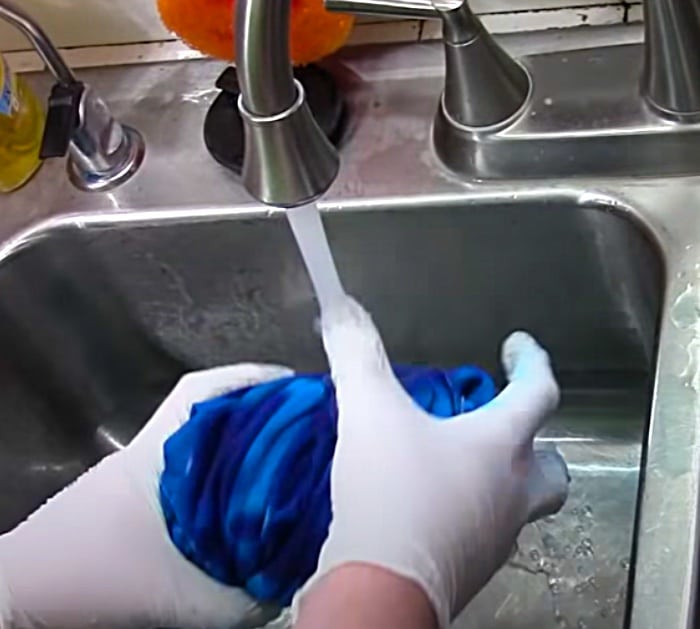 The outcome of this pattern is breathtaking, I just love it!