If you have special quilts at home that are family heirlooms and would like to know how some museum professionals take care of their curated quilts this video tutorial by the wonderful DAR Museum will tell you many useful tips to help keep your precious quilts safe from the elements. There are so many wonderful tips here, such as, 1) Never store quilts in the attic or basement of your home, basements have mold and attics can have huge temperature swings throughout the day which will break down the fibers of the quilt. The ideal place to store a quilt would be the living room where you are much of the time therefor you will know immediately if there are any major changes in temperature. 2) Always store your quilt with a clean white sheet in between that way if anything changes you can see any dye transfer on the white sheet and know there is a problem. 3) Less is more with quilt care, that is less handling, less display, less light, and no washing.
Remember to take your quilts out and check them from time to time so you can note any changes going on with them.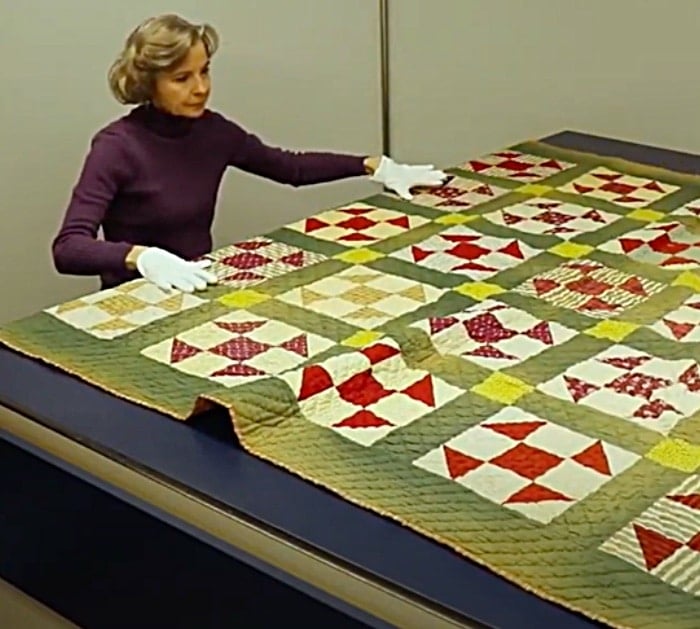 Also, you must make sure and use acid-free boxes and paper to store your quilts so they are guaranteed a chemical-free environment. You can get acid free boxes and paper from photo storage places on the internet.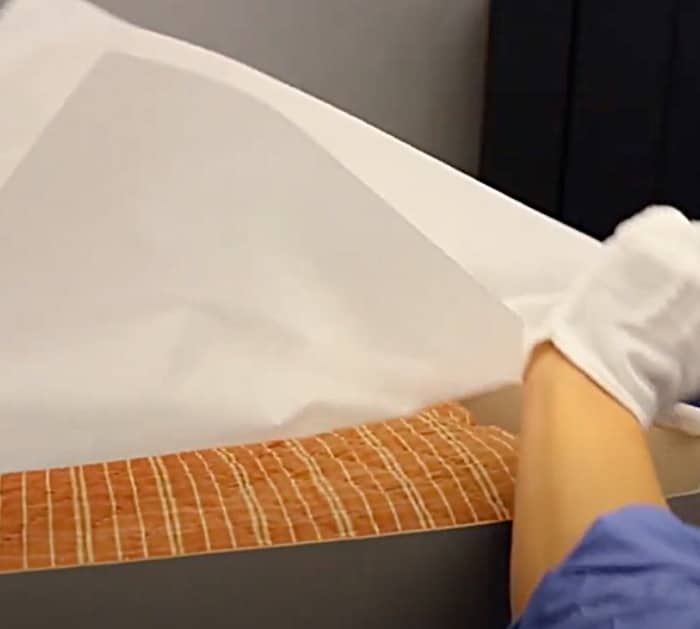 I'm so glad I found this video so I can keep my precious heirlooms safe from harm.