Homemade bread and biscuits are the best kinds by far and as I am learning every day, those things are not difficult to make if you find the right recipe. When I recently found this recipe for delicious homemade buttermilk biscuits by Ken Click on Youtube, I was so excited because Ken's recipe only called for three ingredients! That's right you are only going to need butter, buttermilk, and flour to make these delicious flakey biscuits. If buttermilk is not available when you are making these biscuits you can easily make a buttermilk substitute by adding 1 tablespoon of lemon juice or vinegar to regular milk because all buttermilk is basically a sort of cultured sour milk. In any case, the recipe ingredients are really simple and Ken's cooking instructions are so easy to follow, I am confident that anyone can have great success with this homemade buttermilk biscuit recipe, even if they are a first-time baker. The biscuits will turn out best and will be the most healthy if you use real butter but you can also substitute with hog lard or Crisco, they will still be good.
Ingredients:
2 cups self-rising flour (plus a little extra for dusting)
1 cup buttermilk
3/4 of a stick of real salted butter
Bake at 450 degrees for 10 to15 minutes (or until golden)
Directions:
In the video, you will learn how to put this scratch biscuit recipe together by making a pastry well and simply adding your 3 ingredients. This is so easy that after you do it one time you will never need the recipe again.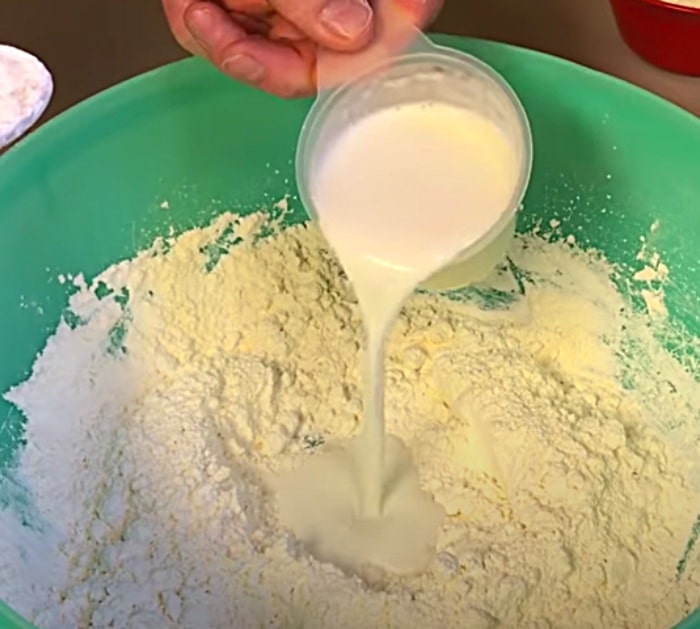 Then all you will need to do is cut out the biscuits from your dough (you can use a glass if you don't have a biscuit cutter) and bake at 475 for 10 to 15 minutes on a buttered baking sheet.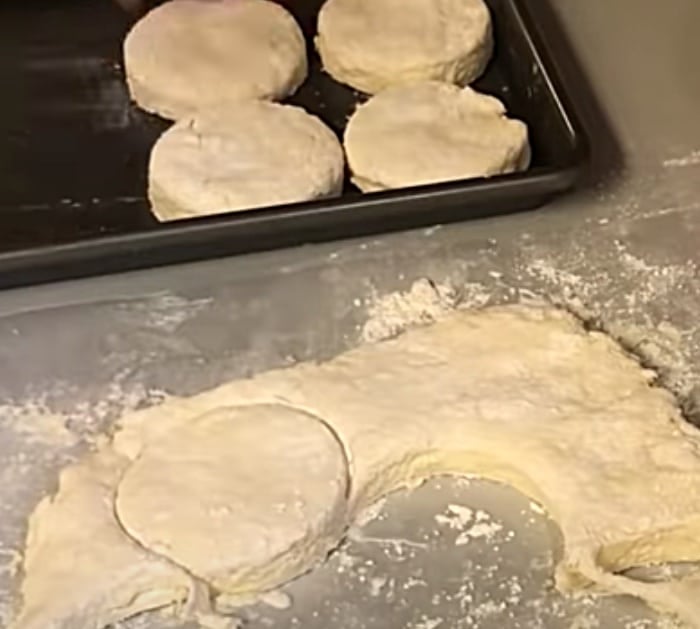 These biscuits are so easy and delicious, this recipe is the best!