I recently made a portion of my bedroom into a sitting area and I really wanted that small corner area of the room to visually stand alone and look like a completely separate space within the room. So the idea occurred to me that I could do that with flowers, I had quite a few ideas in mind that used real flowers, store-bought artificial flowers, and hand made personally crafted flowers. I had plenty of artificial flowers that I had collected from many sales at Michaels Craft Store and Joann's Fabrics, where I also got to use my 25% off coupons from both the Michaels and Joann's app, so they were so cheap and I love them all so much. I was kind of worried about what kind of flowers I could make to go with my existing array of flowers and I was really quite worried that I wouldn't find anything to stand up to the other flowers, but low and behold, I found the most amazing video tutorial by DIY Suka Suka on Youtube and I was so blown away at the beauty of these handmade flower branches that I could mount to the wall, I couldn't wait to make them because they were so professional looking but also so very easy, with very descriptive step by step instructions.
Materials:
Colored paper
A pair of scissors
Floral Wire
Floral tape
Wire cutters
A ruler
Directions:
In this amazing tutorial, you will first learn to make the larger flowers, I was amazed at how easy this was.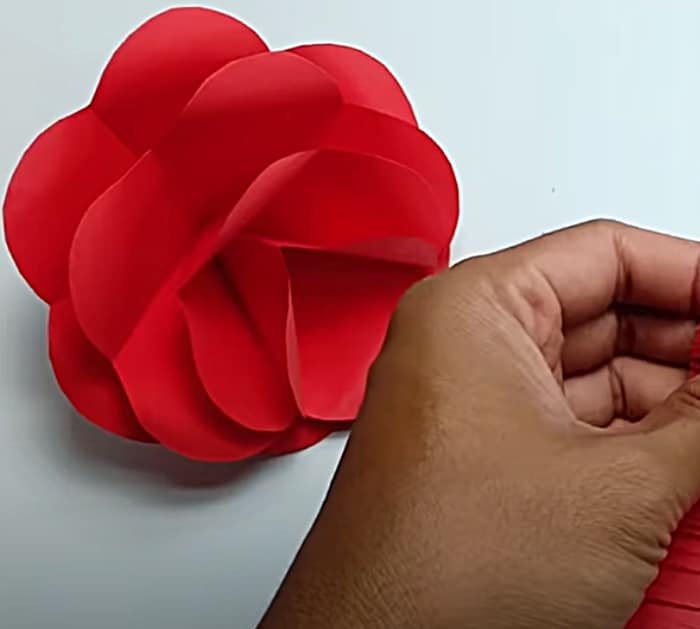 Then you will be guided step by step to make all the flowers of varying sizes with stems that all fit together so you can mount it on the wall.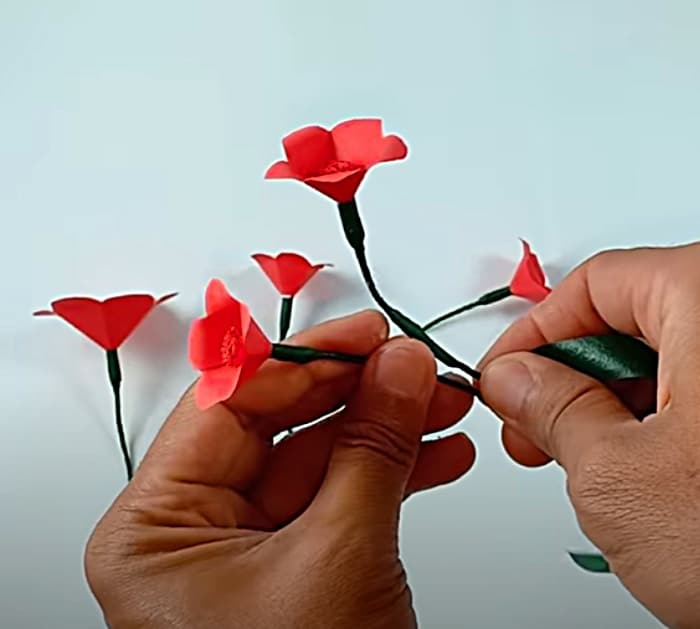 This project is so amazing and these flowers look like you bought them in a specialty shop or at an art festival.