Caramel with toasted pecans is a delicious mixture, put it on top of cinnamon rolls and you have a winning combination that will tantalize your taste buds. When I saw this caramel sticky bun recipe from Crouton Crackerjacks on Youtube I was so excited to try it. The cinnamon rolls in this recipe are made from scratch using a traditional yeast recipe and then baked on top of the homemade caramel and pecan sauce. When the cinnamon rolls are done and crispy golden brown, you invert the casserole pan containing the cinnamon rolls onto a cookie sheet and then loosen them apart and serve. If the sticky cinnamon roll caramel pecan buns are not eaten a once, which is highly unlikely, you can store in an airtight ziplock bag n the refrigerator. When you want to eat one you will just need to place it in the microwave for no longer than a minute to heat it and make the caramel sauce gooey again.
Ingredients:
For The Dough:
1/2 cup granulated sugar
1 cup milk (lukewarm)
2 tsp dry active yeast
5 Tablespoons of butter (softened)
2 large eggs
1 teaspoon salt
4 cups all-purpose flour
For The Filling:
1 cup packed light brown sugar
2 tablespoons ground cinnamon
For The Caramel Sauce:
6 Tablespoons butter
1 1/4 cup packed light brown sugar
3 Tablespoons heavy cream
1 teaspoon vanilla extract
1 cup of pecans
Directions:
In this excellent video tutorial, you will learn how to make this cinnamon rolls from scratch and make a delicious caramel pecan sauce that is actually baked into the rolls.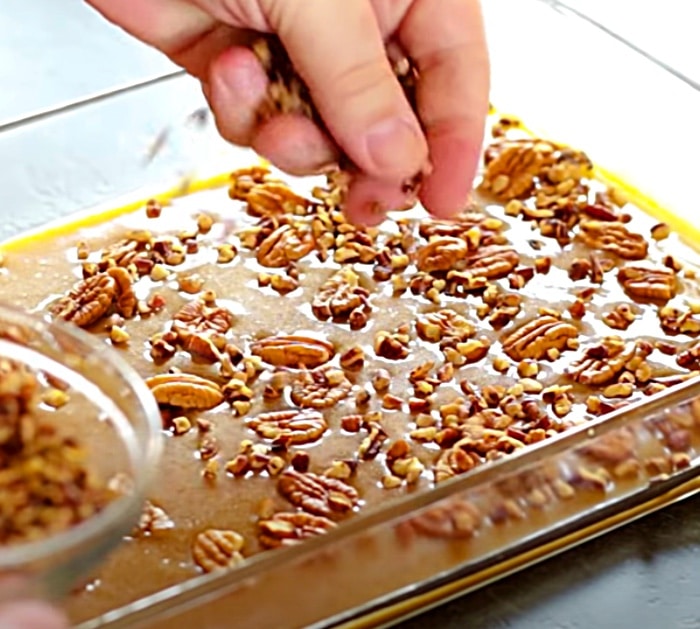 Then you will cook these wonderful cinnamon rolls in a 375-degree oven for 18 to 20 minutes.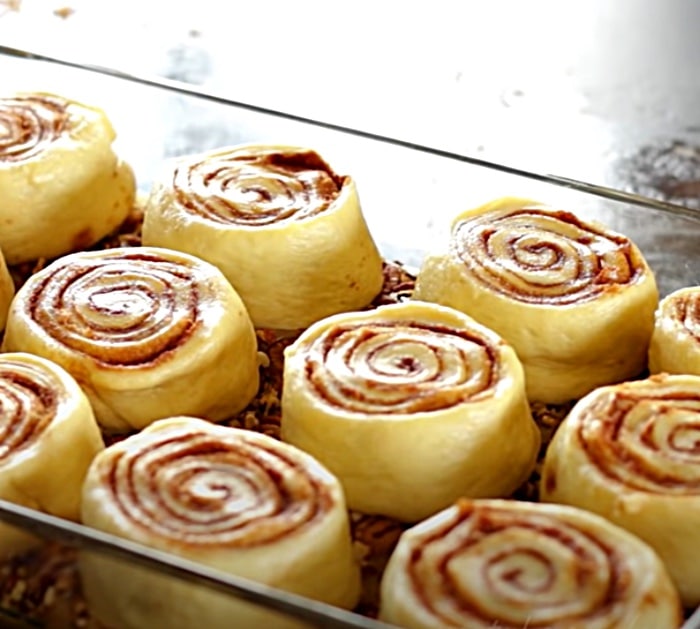 This recipe is an absolute gem, I'm so glad I found it and cannot wait to make it.